Mi mamá apoyada en mi cama, con mucha ansiedad, estábamos en Santiago próxima a entrar pabellón, un cateterismo, yo complicada de nuevo, tantas veces mi corazón se volvía loco que no respondía a los medicamentos, tomaba muchos. A pesar de la situación me daba cuenta de todo y entendía como mi mamá se preocupaba, ya era famosa por alguna frases que salían de esta boca pequeña, algunas de ellas no son para mencionar en este relato, uds. entienden; mi mano estaba asida fuertemente por la de ella, podía sentir sus latidos agitados, sus porque? su miedo...de repente me salió esa frase, como un regalo, como un bálsamo al corazón de ella, quería que tuviera Fé, que confiara en mi fuerza, en que aún teníamos tiempo para disfrutar y estar juntitas...Tranquila Mamá! le dije, me salió del alma, casi sin pensar, mi mamá me miro sorprendida y su mano apretada se relajo al instante deslizándose por mi brazo en un dulce y callado gracias...esa vez mi examen salió bien y regresamos a casa.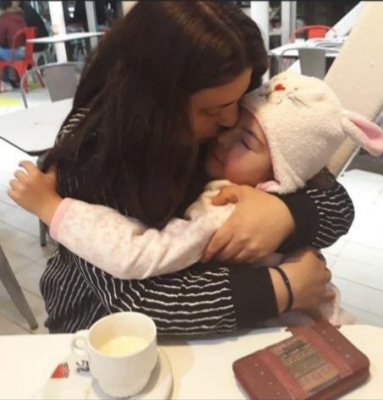 Trackbacks
Trackback specific URI for this entry
This link is not meant to be clicked. It contains the trackback URI for this entry. You can use this URI to send ping- & trackbacks from your own blog to this entry. To copy the link, right click and select "Copy Shortcut" in Internet Explorer or "Copy Link Location" in Mozilla.
No Trackbacks