Muchos se presentaron hoy, dolidos, con amor en sus corazones, lo pude sentir...es la mañana del 29 de Mayo del 2021.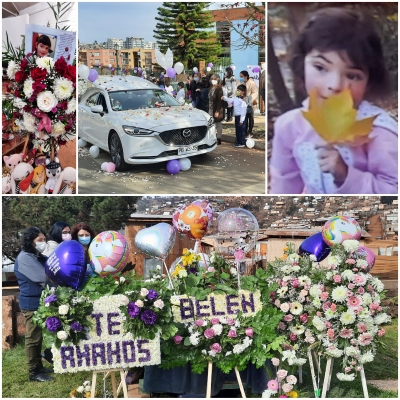 Mi cuerpo habita en el cementerio Parque los Pensamientos, aquí no se conoce la soledad, las familias siempre visitan a sus seres queridos, no es raro ver el cementerio lleno de flores, adornos, remolinos, mascotas, etc
Mi tío me adorna con plantas recién florecidas, mi mama con mis peluches y juguetes varios, mis hermanas con alguna lagrima y mucho sentimiento, ahora viene León que corretea por el parque y algunas amigas especiales de mi mama, la tía Claudia por ejemplo. Mis abuelos, mi tia Claudia hermana de mamá y mi primo ale, miss Angélica y la Fefi.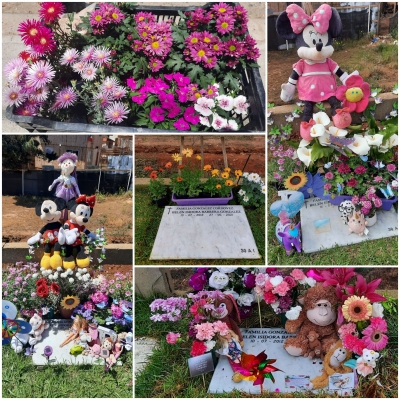 Trackbacks
Trackback specific URI for this entry
This link is not meant to be clicked. It contains the trackback URI for this entry. You can use this URI to send ping- & trackbacks from your own blog to this entry. To copy the link, right click and select "Copy Shortcut" in Internet Explorer or "Copy Link Location" in Mozilla.
No Trackbacks