No, so sorry my english is very bad, and litle...
Jajaja, esta es la frase que mi tío usa cuando tiene clientes que hablan ingles, nos contaba que después de eso quedaba como rey, "no pero ud. habla muy bien, excelente, que bien..." etc. todo esto lo decía para motivarme con el ingles, debíamos aprovechar que el colegio ponía énfasis en ello, que era obligatorio saber ingles, etc, etc.
Todo lo anterior para recordar que en marzo del 2021 apareció una tía parterna que yo no conocía y como la pieza de un rompecabezas llego a nuestro día a día. Primero se puso en contacto con mi mama y luego de un par de video llamadas termino ayudándonos en ingles, a Katha y a mi.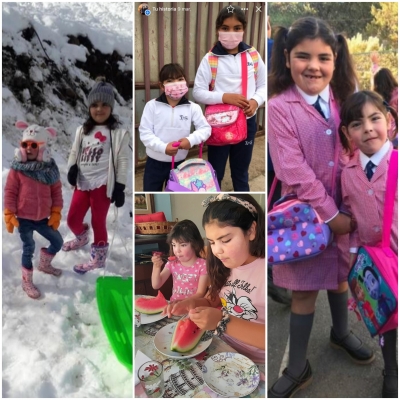 Mi gran patner, amiga, hermana, compañera de juegos fue la Katha; se muy bien que mi partida fue un terremoto y un tsunami juntos, éramos tan cercanas y unidas, esta separación fue dolorosa y repentina, todos alrededor de ella estaban llevando su propia pena, algo o alguien tenía que venir para ayudar a katita.
Todo pasa porque tiene que pasar y nada es casualidad, dice mi tío, y así fue. La tía es profesora de Ingles, al igual que mis hadas madrinas la tía Camila fue y ha sido el soporte de mi querida Katha en estos meses.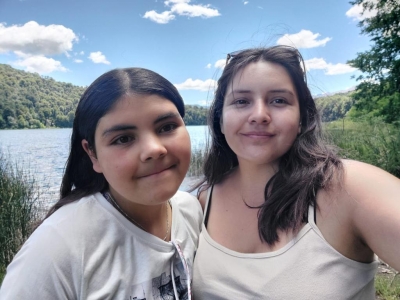 Trackbacks
Trackback specific URI for this entry
This link is not meant to be clicked. It contains the trackback URI for this entry. You can use this URI to send ping- & trackbacks from your own blog to this entry. To copy the link, right click and select "Copy Shortcut" in Internet Explorer or "Copy Link Location" in Mozilla.
No Trackbacks