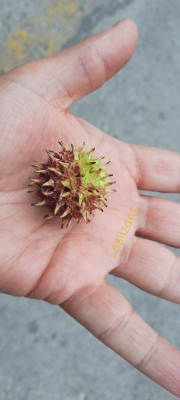 El Covid lo cambió todo, todos se pusieron en alerta por mi cardiopatía, a medida que fue avanzando la pandemia la posibilidad de un contagio crecía, mi mama llego a trabajar turnos de 24 horas, la posibilidad que alguien trajera el virus era evidente, al final era casi una lotería, quien se contagiaría primero.
Al principio se supo de personas lejanas, el amigo de un amigo, la hermana de la prima de una señora de enfrente, el colega de un amigo de un pariente de...hasta que los casos se fueron acercando y conocimos de casos como un primo, un colega de mi mama, una amiga de la pepa, y a nosotros nada.
Hasta que un día supimos que la tía Maca, hermana de mi mamá, le dio Covid, ella vive en Huasco y en ese tiempo estaba embarazada de mi primo Mateo.
En desarrollo...
Trackbacks
Trackback specific URI for this entry
This link is not meant to be clicked. It contains the trackback URI for this entry. You can use this URI to send ping- & trackbacks from your own blog to this entry. To copy the link, right click and select "Copy Shortcut" in Internet Explorer or "Copy Link Location" in Mozilla.
No Trackbacks