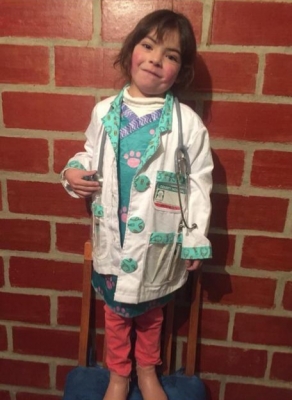 Así me decía, cada vez que lo visitaba, a veces yo era muy tímida y no hablaba, otras le sonreía coquetamente, las menos nerviosa e inquieta, era ciertamente muy importante en mi vida, cosa que me pasaba mi mamá le mandaba un whatsapp.
Como profesional era muy estricto, cada vez que me hospitalizaba estaba pendiente de mi, yo lo esperaba ansiosa, a veces no lo veía porque pasaba muy temprano en su visita, su recomendaciones se seguían al pie de la letra, eso era casi cierto, yo jugaba con tierra, abrazaba los perros, me mojaba jugando, andaba a pie pelado...casi todo lo que no debía hacer!, mi mamá usaba su intuición y yo mi 100% del tiempo día a día. Mi gran doctor Eltit y yo "su flaca".
Trackbacks
Trackback specific URI for this entry
This link is not meant to be clicked. It contains the trackback URI for this entry. You can use this URI to send ping- & trackbacks from your own blog to this entry. To copy the link, right click and select "Copy Shortcut" in Internet Explorer or "Copy Link Location" in Mozilla.
No Trackbacks